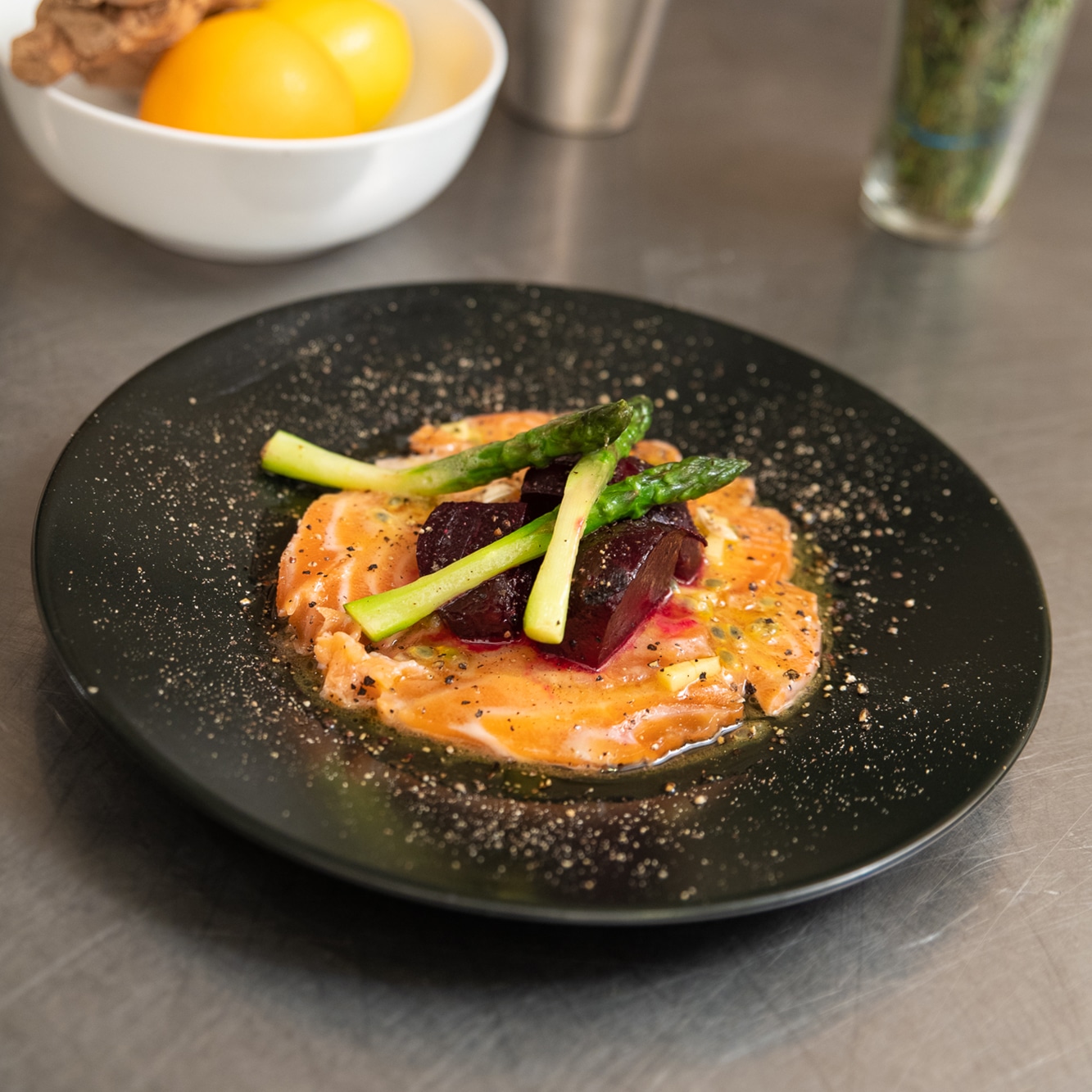 L'accessible
A simple and gourmet menu for all occasions Discover everyday products for a menu ranging from canapés to desserts.
2h
10 perso.
Easy
Economical
Group menus for any type of event
When purchasing a menu, you will get :
Cooking video recipes
Cooking video recipes, baking techniques and cooking tips for each item of the purchased menu.
Cooking guide
Detailed technical recipe information which indicates the cooking preparation time depending on the number of guests expected, from 10 to 100 people.
Printable grocery list
A list of raw ingredients and products required for each recipe with quantities equivalent to 10 to 100 people.
L'Accessible
menu recipes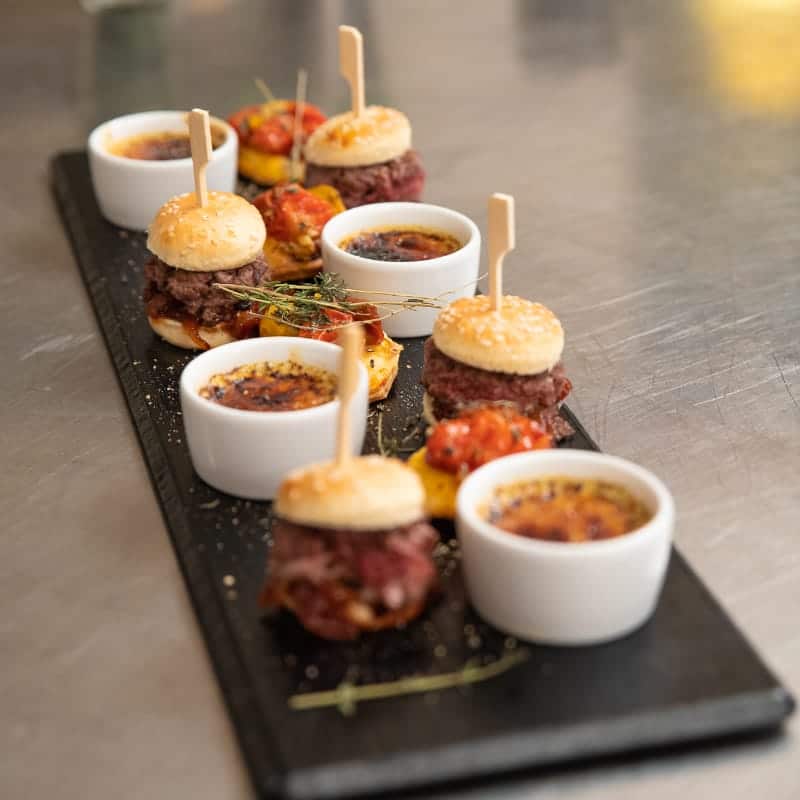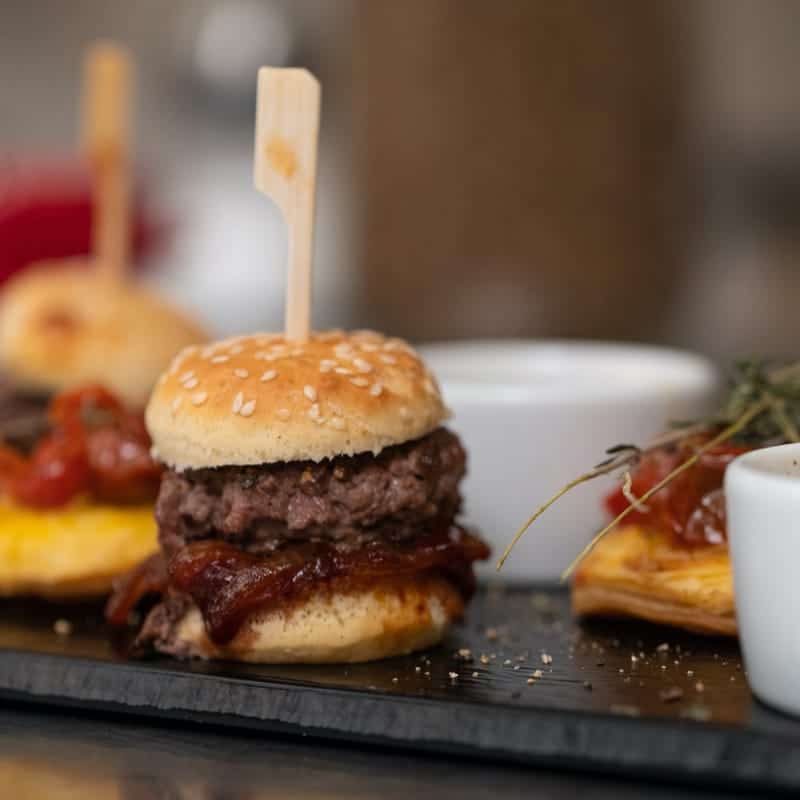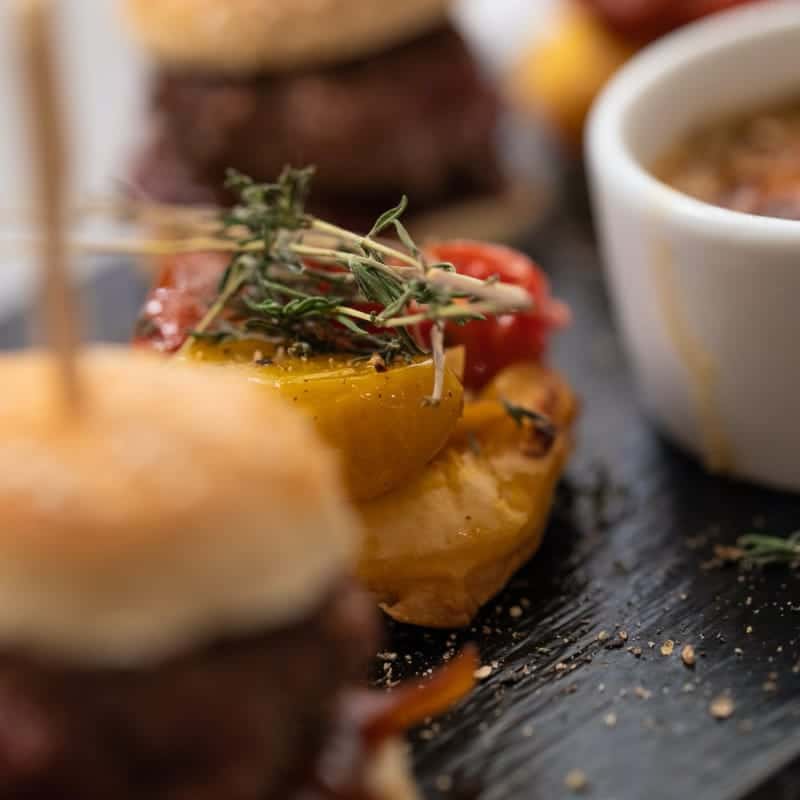 Canapes
Three original and tasty canapé recipes for gourmet aperitifs and cocktails.
- Cherry tomatoes tatin tart - Mini beef burgers, homemade ketchup - Crème brûlée, with bacon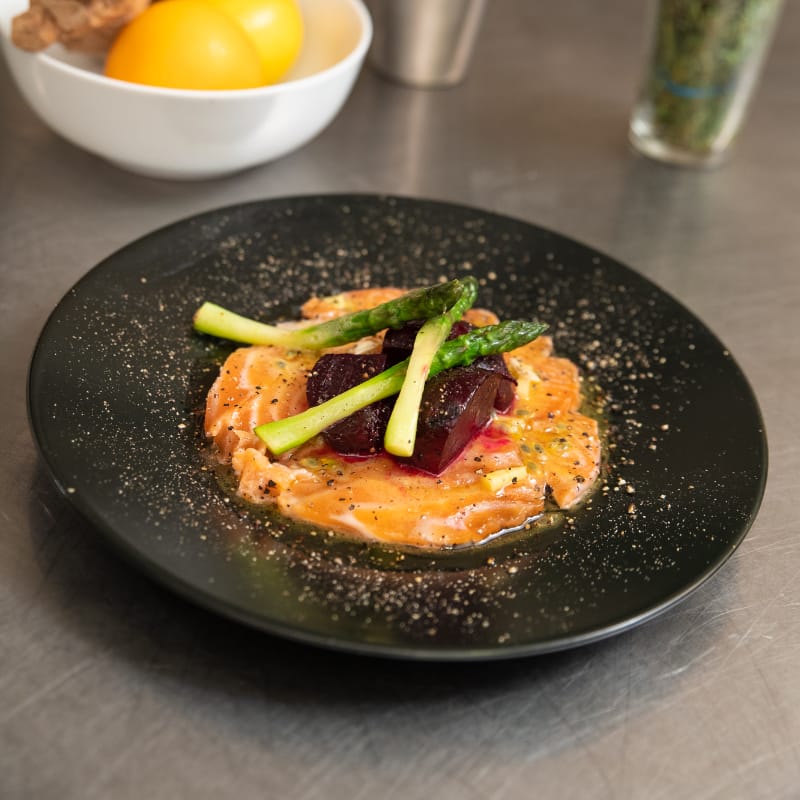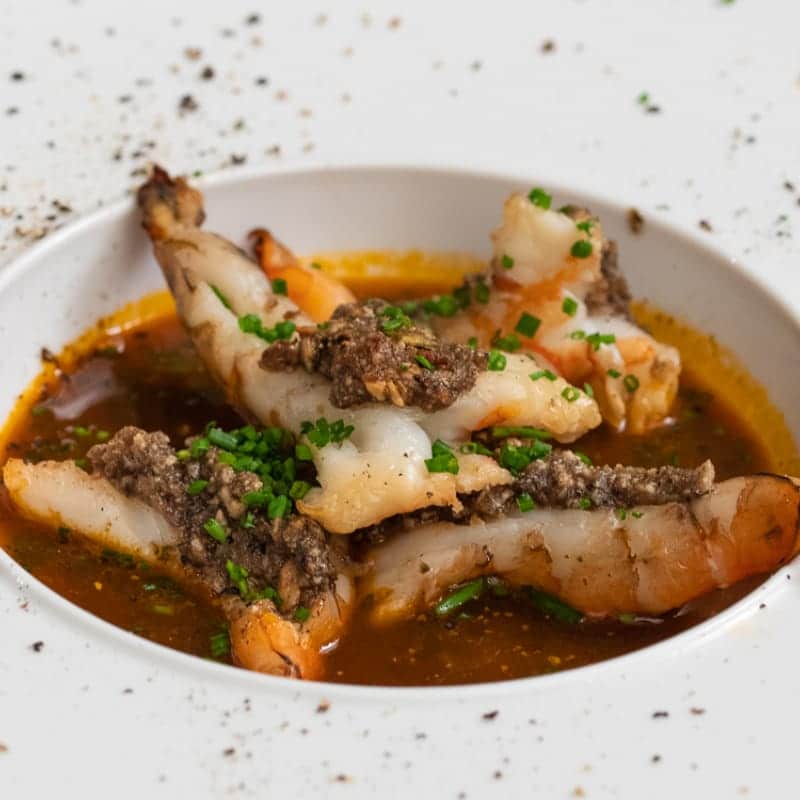 Starters
Two light starters with fruity and exotic flavours.
- Salmon gravlax and its ginger and citruses marinade, basted beetroots and crunchy asparagus - King prawns, thai broth, ginger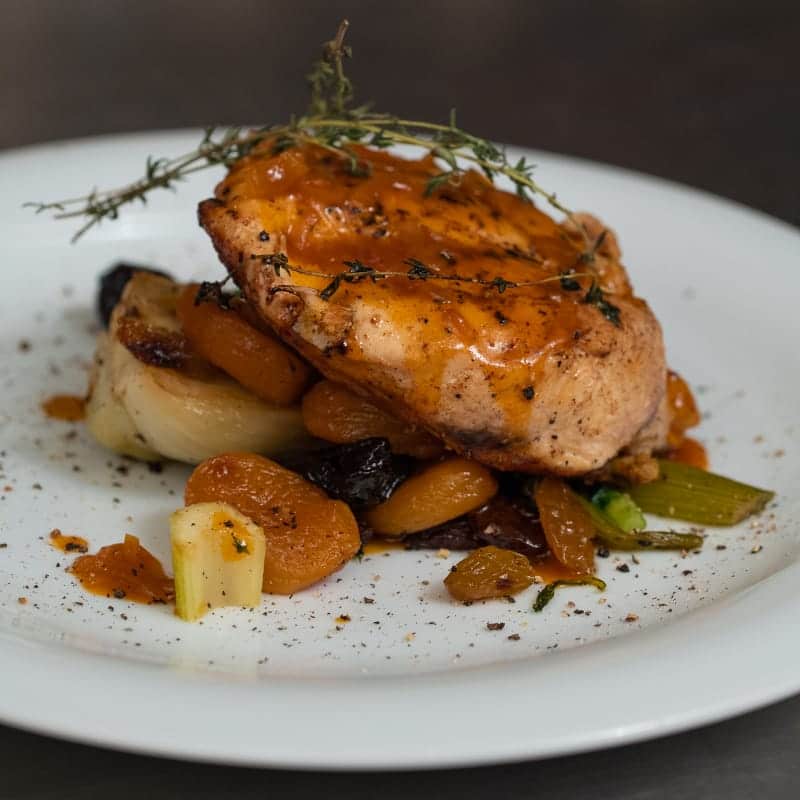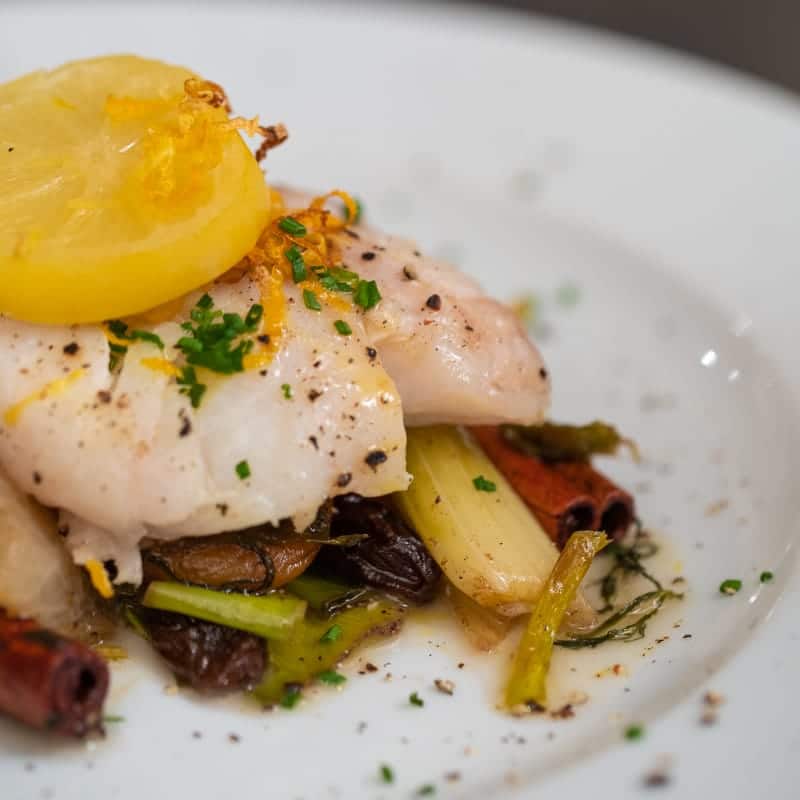 Main courses
Three dishes with subtle mixes of flavours, between land and sea.
- Vegetables tagine - Cod loin with candied lemon - Chicken supreme, pinot sauce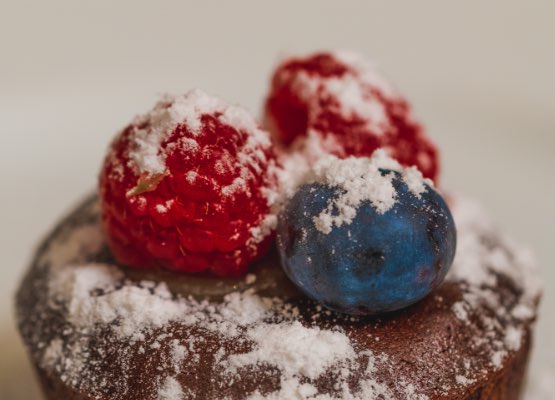 Dessert
A classic and delicious dessert to finish with sweet and chocolate flavours.
- Chocolate fudge