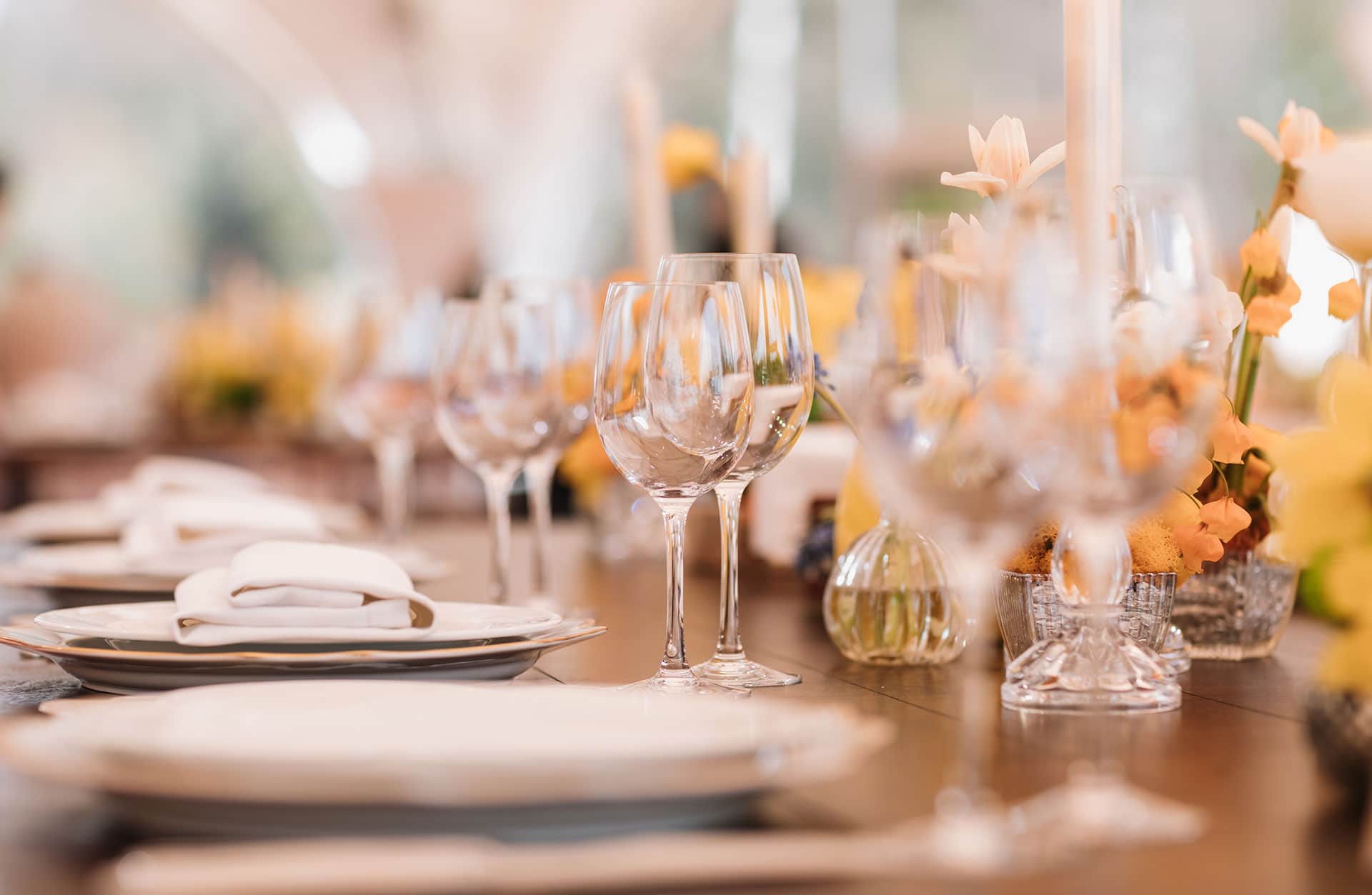 Testimonial and customer reviews
We take each of your opinions into account in order to improve on a daily basis and always serve you better. Discover our testimonials and customer reviews.
Menu chosen: I picked the recipes between Le Généreux menu and Le Gourmet menu The context: Tasting evening with friends
Number of guests: 10 guests
Feedback: I chose Cuisine et Audace because the simplicity and detailed explanation of each dish convinced me from the beginning… and also for the pride of achieving the menu myself as I really like cooking! I have made a great menu so one is always concerned about whether everything will go well, but with the videos and written recipes, we have everything that we need. I made the preparation one day before dinner so I could enjoy my guests on D-day, except for the gravlax salmon which I prepared two days before because the recipe requires it. I prepared everything, I served the dishes myself and it went very well! I found all the ingredients in supermarkets and small shops in town, so I didn't have to go to specialized stores to find what we need. The best part of these videos is that they are really "to-the-point", Chef Joss explains very well what to pay attention to and I find that they are well filmed for the small details that are sometimes difficult to explain but very clear when you see them on video, for example the cooking of the breast or the colour of a sauce.
Favourite recipe: Duck breast with spicy caramel and vegetable tagine. I was curious to taste the spicy caramel sauce and it was a real favourite! Probably the best cold sauce I've ever tasted. The vegetable tagine is very wholesome and when you are careful not to overcook the vegetables, it is a special experience to eat vegetables prepared in this way.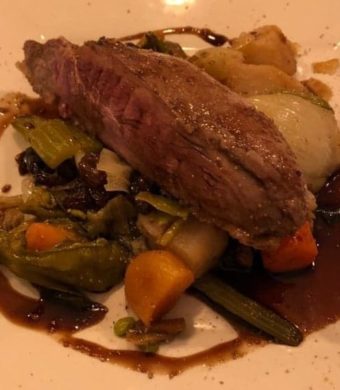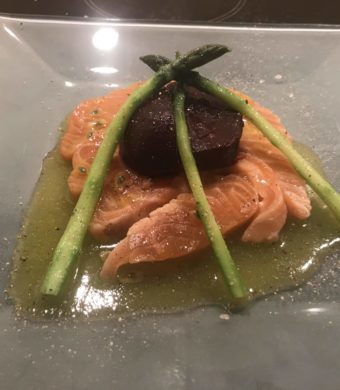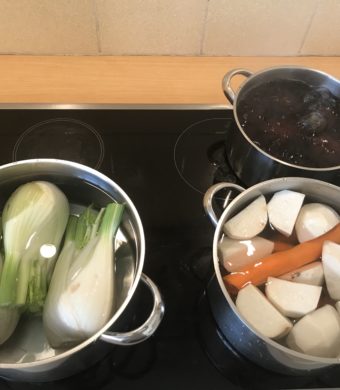 Lieven R. – Entrepreneur : The quality of the dishes and ingredients chosen were extraordinary. The portions were more than enough. Very few (probably none) caterers offer this quality, fine taste and fresh ingredients! The chef of the day really surprised us yet among the guests there were 2 hoteliers who were very surprised! Maybe cooking at that level is not for everyone at first, but I think the recipes and videos contribute very well to success!
Tom S. – Représentant : A meal of very good quality with good portions and especially a very generous desserts. No difference with an excellent caterer. I was really surprised, especially with the tagine and the duck breast which amazed me. My turn to take up the challenge!
I had a lot of fun "cooking for 100 people" 😉
Catering is an area in the world of cooking that I had never tried out before. It is now done, cooking for 50 or even 100 people will no longer scare me in the future, I strongly recommend you to try out this unique concept in France and cook for big events or simply for your friends!