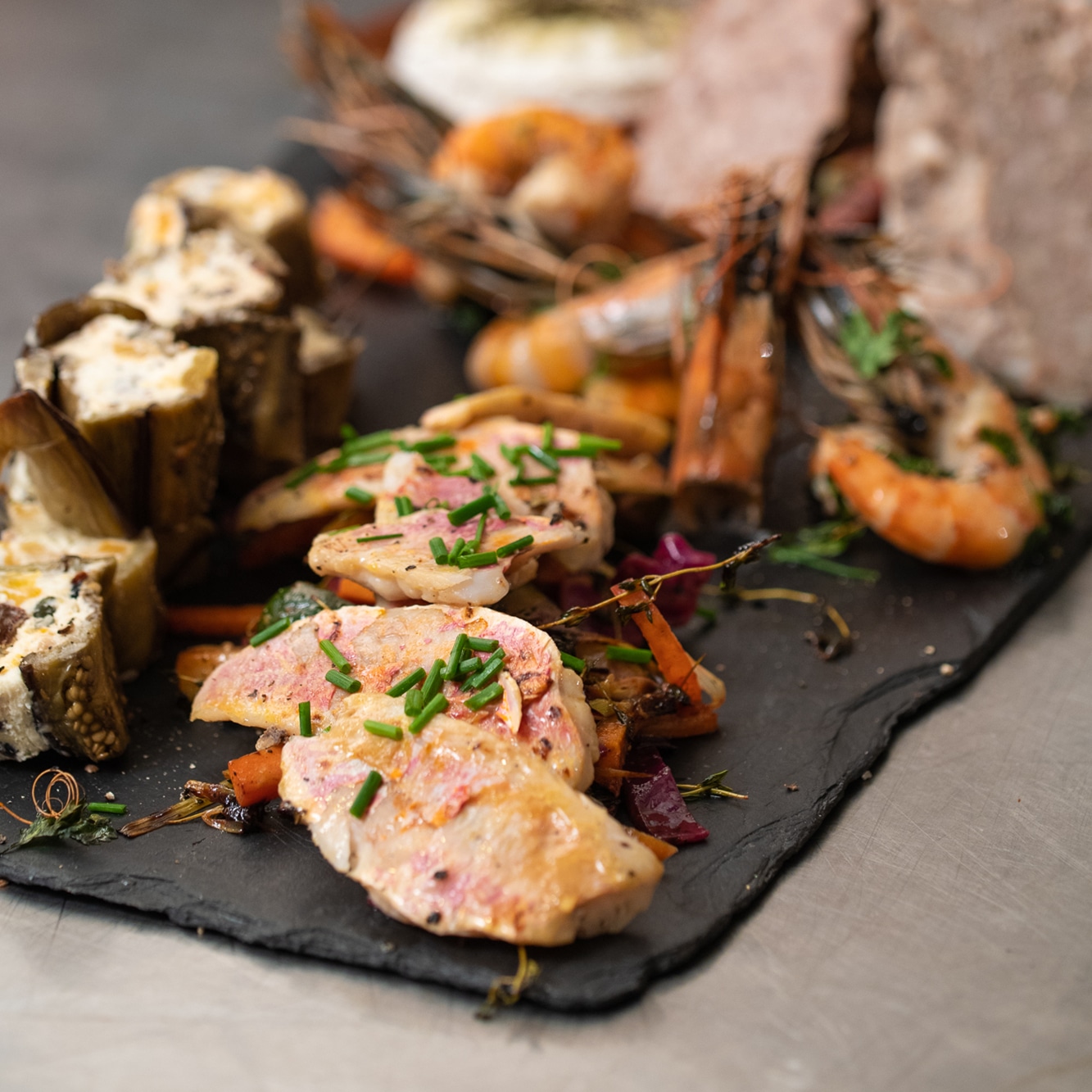 Frequently Asked Questions
Consult our answers to the most frequently asked questions : subscription, recipes, menus cost, credits, etc.
Who is the concept of Cuisine & Audacity for?
Imagined by Joss Genestet, self-taught cook and caterer, convinced that everyone can cook for his event without a caterer, Cuisine & Audace is for everyone looking for advice, help and tips for preparing, cooking and serving group meals (10-20 guests) and recipes for receptions and festive events: wedding reception, family reunions, meals with friends, baptisms…
By subscribing, you benefit from an advantageous rate: € 3.90 per month for a full menu instead of € 9.90 if you buy it without subscription. In addition, your subscription gives you access to premium contents made by chef Joss Genestet : videos and articles to learn all the cooking secrets and tips from a professionnal.
What do I have access to when I subscribe?
One immediate credit to be exchanged for the catering menu of your choice
Receive once a month a new credit allowing you to choose a menu from our catalog. The purchased menu consists of a video cooking class, a cooking guide with instructions for each recipe, advice and cooking tips from the chef and a grocery list with the right quantities of ingredients according to the number of guests.
Premium subscribed content (articles, videos, audios) that explain the secrets and cooking tips of caterers for your group meals and receptions.
How much does a menu cost?
If you have chosen the subscription plan for € 3.90 / month, you will earn a new credit each month that you can exchange at any moment with a reception menu from our catalog. You can also buy additional credits at € 3.90 per unit, to be exchanged for a menu. Without subscription, a full reception menu costs € 9.90.
I am subscribed to C&A. Can I buy an additional menu before renewing my subscription the following month?
Absolutely ! Your subscription gives you one credit per month and therefore to a menu. You can also buy one or more credits to access other menus in the Cuisine & Audace catalog. The menus you have purchased remain accessible through your customer area.
Do I have to subscribe to buy a menu or several menus?
The subscription plan gives you access to credits at an advantageous rate, but you can also buy a menu for € 9.90 without subscribing. We recommend that you try the subscription for € 3.90 / month, it can be canceled at any time.
I am a subscriber but I do not wish to use my monthly credit. Is it possible ?
Your subscription is automatically renewed every 30 days, you will receive an email notification informing you that you have received a new credit. If you don't want to use it right away, your credit will be kept and can be used later, depending on your needs.
If I unsubscribe, do I lose my menus?
The cooking menus purchased belong to you and remain available in your customer area even after termination or when you put your subscription on hold.
How do I cancel my subscription?
You can unsubscribe at any time from your customer area. Once unsubscribed, you keep your unspent credits and can access at the menus (video, cooking guide, shopping list) purchased.
Do I have to cook all the recipes from the chosen menu?
No you don't. Once the menu purchased, you can select the recipes you want and compose your own menu. You can also buy several menus and mix the recipes.
How many people are the menus designed for?
All of Cuisine & Audace's reception menus allow you to cook group meals for 10 to 100 people. For each cooking recipe, chef Joss Genestet gives you the precise quantities of ingredients to be provided according to the number of guests (10, 20, 30, 40, 50, 60, 70, 80, 90, 100). You will also get the grocery list adapted and video advices to ensure preparation and service depending on the size of your event.
What is not included in the purchased menu?
Once your menu has been purchased, you will need to buy the products according to the number of guests. Do not forget to provide adequate and sufficient dishes!
Do I have to be a confirmed cook to make a reception or group meal?
The cooking recipes of Cuisine et Audace menus are made for all. From the newbie to the more experienced cook, the idea is to have fun by simply cooking products that are easy to find and work with. Most of our recipes can be adjusted to you liking : prepare 23 marinated prawns in a single baking sheet or even make a foie gras for 20 people in 7 minutes.
Can I prepare a reception meal on my own?
Cuisine et Audace aims to give you the resources and rights advices for catering your own wedding reception or food event. Up to 30 guests, it is quite possible to do it alone. It is all a question of organization and preparation. Indeed, the recipes are designed to be prepared as much as possible in advance and to optimize the cooking time and the best preparation on D-day. From 30 guests, you can plan to get help! Embark your friends / family on the adventure or for more important events, do not hesitate to call on extras.
Another question? Who can I contact?
Do you have a question or need more information ? Contact us and we will be happy to chat with you! Also find our professional advice on our blog and benefit from premium content via your subscribed area.