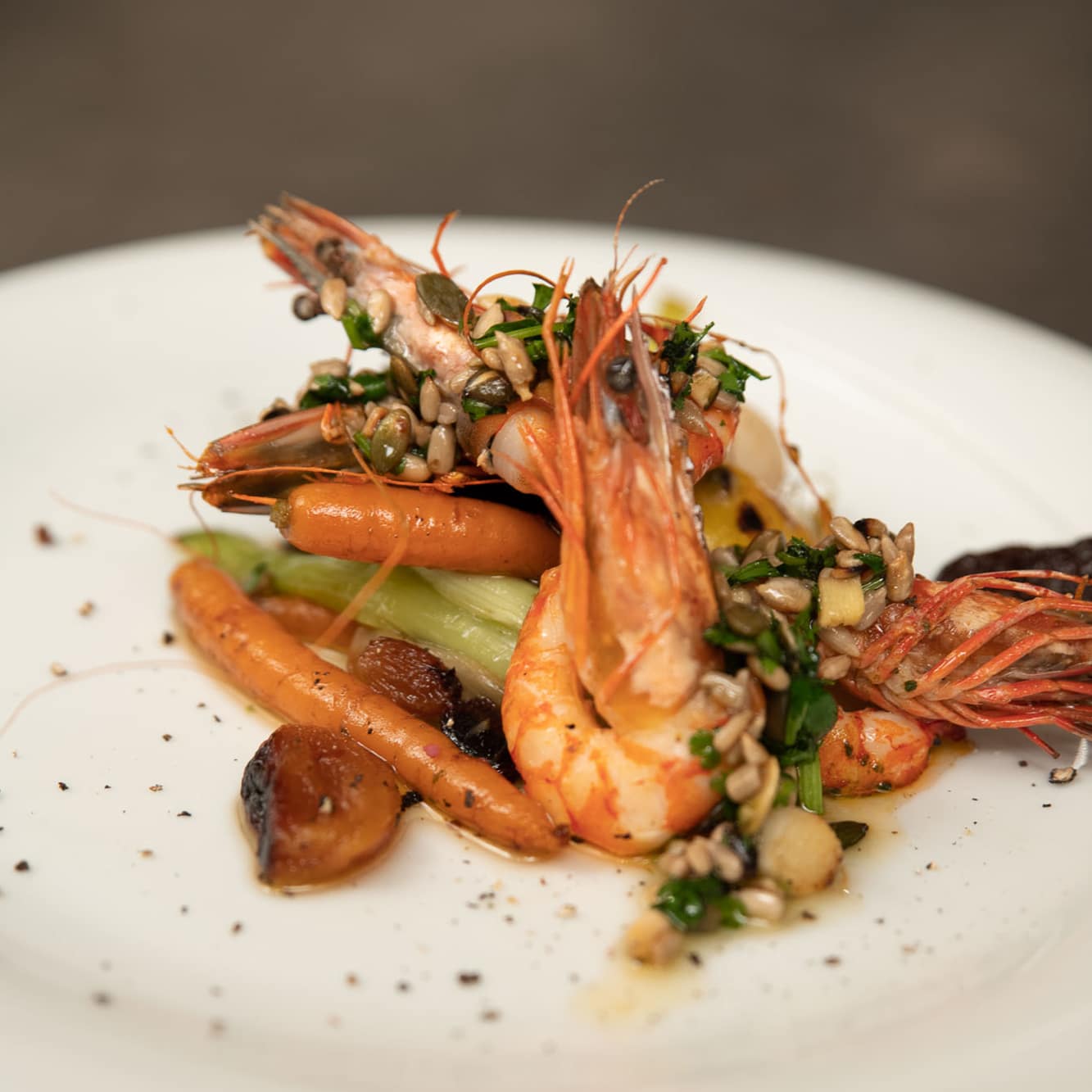 Le vert
A colorful menu to spice up your receptions. Surprise your guests with this menu that combine vegetables with a mixtures of flavors.
2h
10 pers.
Easy
Economical
Group menus for any type of event
When purchasing a menu, you will get :
Cooking video recipes
Cooking video recipes, baking techniques and cooking tips for each item of the purchased menu.
Cooking guide
Detailed technical recipe information which indicates the cooking preparation time depending on the number of guests expected, from 10 to 100 people.
Printable grocery list
A list of raw ingredients and products required for each recipe with quantities equivalent to 10 to 100 people.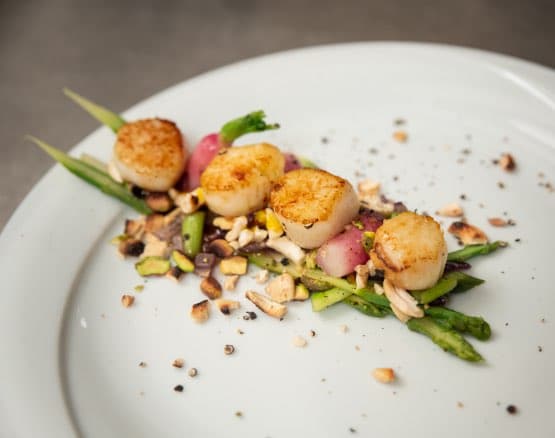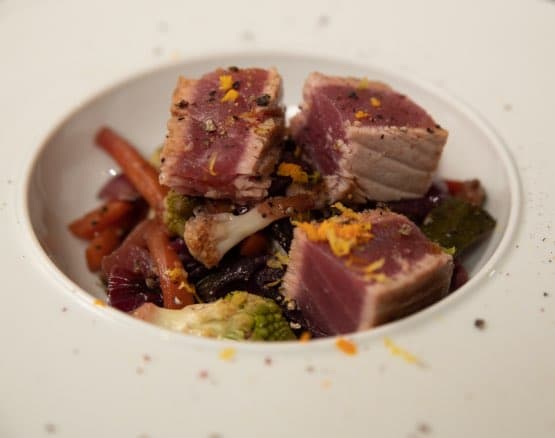 Starters
Two tasty seafood and crunchy vegetables starters.
- Scallops, pistachio oil, saffron vinegar, asparagus salad - Vegetables achards, snacked red tuna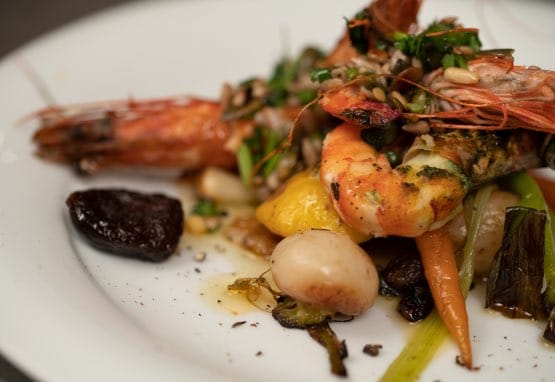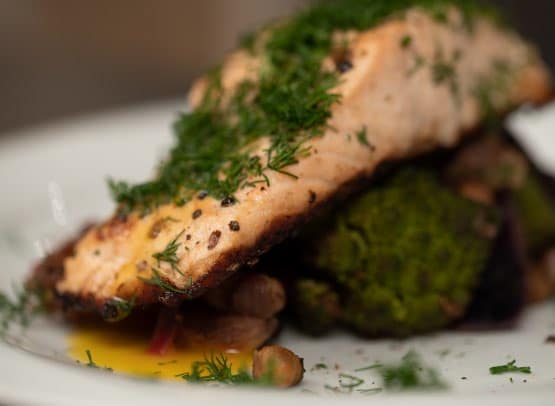 Main courses
Two original and spicy dishes to impress your guests.
- Salmon filet with dill, citruses vinaigrette, vegetables curry - Vegetables tagine, prawns with coriander and seeds vinaigrette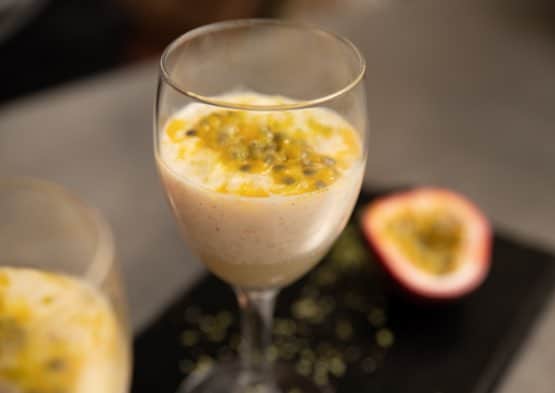 Dessert
Fresh and creamy, a light and gourmet dessert.
- Redesigned rice pudding, lime and passion fruit jelly